Solution-focused Brief Practice Supervision Groups - 2018
Welcome to information about the Solution-focused Brief Supervision Groups for 2018. Below you will find the details
TWO OPTIONS:
ON-SITE AT A VENUE IN CAPE TOWN - MEET PEOPLE PRACTISING IN YOUR BACKYARD, OR

ONLINE / TELEPHONE - CONNECT WITH PEOPLE BEYOND YOUR BORDERS
Do you sometimes feel at sea with clients and wish you had access to ideas, support, and wisdom?

Do the pace and demands of life make the weeks rush by - no reflecting, no reading up, no refreshing what you bring to sessions?


Do you have dips in your confidence and awkward moments of uncertainty about ethical issues, standards of practice?

Do you dread contact with some clients due to having to deal with resistance and reluctance?
Connect with other SF Brief Practitioners in a small group where people have your back, are attuned to the vulnerability that comes with working with clients who are somehow stuck, and aspire to keeping creativity and ingenuity alive in their practice work.

BENEFITS FROM PARTICIPATING: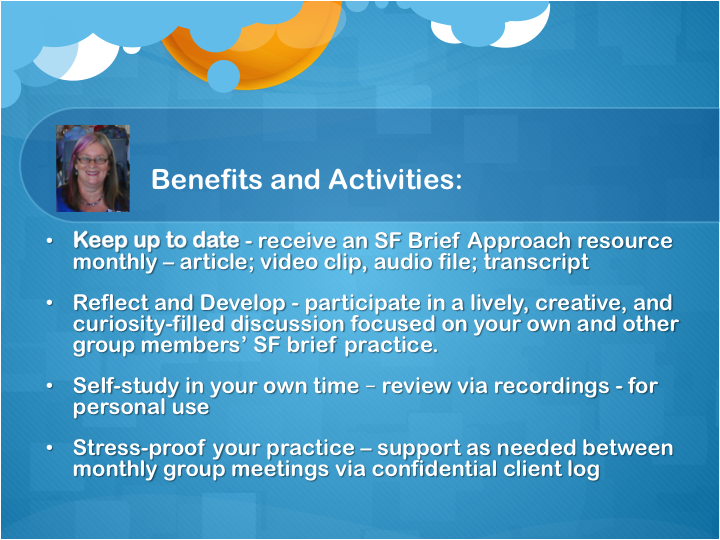 We do the WALK, not only the TALK - You will become better equipped in applying the SF Brief principles and practices, for example:
resource activation
using language purposefully that invites people to describe what they truly want
being brief by co-creating a process that enables people to get to where they want to be, as simply and swiftly as possible
supporting people in managing and coping better by using their existing resources, when facing hardship
supporting people in being hopeful about creating a better future, through progress talk
WHO CAN BENEFIT: Coaches, counsellors, therapists, trainers, educators, mental health professionals, supervisors - anyone actively involved in SF Brief Practice.
Developing and maintaining quality in your SF Brief Practice takes reflection on your practice, followed by purposeful and focused improvement and maintenance activities. These groups provide you with a forum in which to do just this, systematically and regularly.
Whether you are using SFBP in coaching, in counseling, in therapy, in consulting, or in your personal life, the focus is on YOUR SF Brief Practice. You will need to be putting the SF Brief principles and practices to work between meetings, to contribute to, and to achieve benefits. The benefits show up between meetings when you apply what you take with you from the meetings.
WHAT THESE MEETINGS ARE NOT: These meetings cannot replace training, individual supervision, nor ICF mentor coaching for credentialing purposes. Please e-mail me to discuss, if these are your needs.
What activities will we be engaging in during these Supervision Group Meetings?
Offering progress and success stories from your work so as to increase your learning through reflection on your experiences
Raising a question on a topic you feel stuck with, and/or an ethical concern arising from your work
Discussing an article / chapter / case study that you receive by e-mail monthly
Sharing news and resources relevant to Solution-focused Brief Practice.
Dates and Times

- On-site at a venue in Southern Suburbs, Cape Town, South Africa
Mondays 9:30 - 11:30am South Africa time zone

| | | | | | |
| --- | --- | --- | --- | --- | --- |
| Semester 1 | 12 Feb | 26 March | 23 April | 28 May | 18 June |
| Semester 2 | 9 July | 6 August | 17 Sept | 15 Oct | 19 Nov |
Dates and Times - Online via Zoom. Dialing in by landline or mobile works too

Tuesdays 10.15-12.15 South Africa time zone - CLICK HERE to convert for your time zone
Malaysia and Singapore - 16.15 -18.15
Sydney - 19.15-21.15 in summer; 18.15-20.15 in winter
CET - 9.15-11.15 in winter; 10.15-12.15 summer


| | | | | | |
| --- | --- | --- | --- | --- | --- |
| Semester 1 | 13 Feb | 27 March | 24 April | 29 May | 19 June |
| Semester 2 | 10 July | 7 August | 18 Sept | 16 Oct | 20 Nov |
Where and How to access
Venue / Platform: You'll receive an e-mail confirming your place in the group. It will also tell you the venue and directions; and the online access details for zoom and telephone.
Bookings: Numbers will be limited to 10 per group on first booked basis.
Please book by completing the booking form - CLICK HERE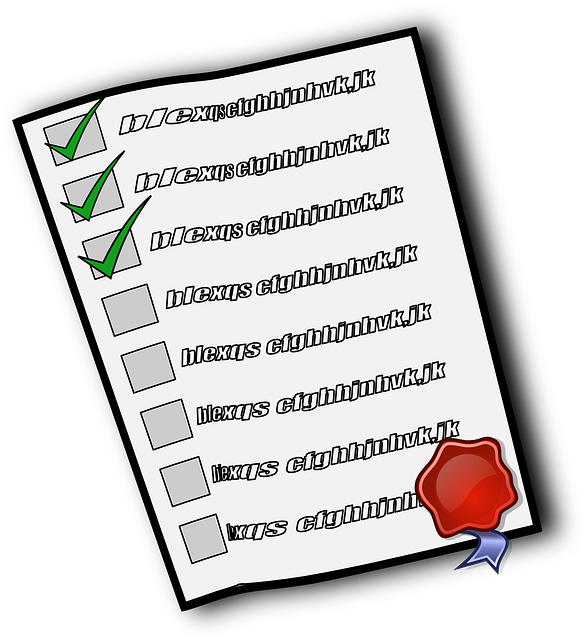 It will allow you to indicate your preferred day and time, the currency in which you require an invoice, and to provide your details.
Your place in the group will be confirmed, once I've received proof of payment.